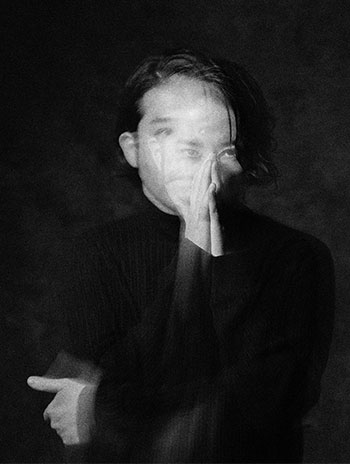 Tomy Wealthは佐伯 貴之によるソロプロジェクトであり、ドラマー、ビートメイカー、作曲家。
楽曲は全て自ら叩いたドラムプレイからサンプリング&エディットするというスタイルをキャリア当初から貫いており、自身の作品以外にも、コンポーザーとしてCM音楽や他アーティストへの楽曲制作をはじめ 数々の作品を手掛けている。
琴線に触れるメロディメイク、品は保ちつつもエモーショナルな楽曲に定評があり、外界を遮断する虚構の世界観が支持されている。
ライブショウでは自身はドラムを叩き、現在 SamplerにMitsuaki Aoyagi、ViolinにEKIYM(nego)、BassにKoichiro Nishiwaki(FROITO/THROPUS)をライブサポートメンバーとして迎え、国内外のシーンやジャンルに関わらず活動中。

Tomy Wealth is the solo project of drummer, beat maker and composer, Takayuki Saeki.
He has maintained a style of making music by sampling and editing from his own drumming since the start of his career. Apart from his own work, he also composes music for commercials and a variety of other artists.
Tomy Wealth's signature sound is known for melody that tugs at the heartstrings and refined yet emotional composition, supported by a fictional world isolated from the outside reality.
With the current live lineup of Tomy Wealth on drums and support members - Mitsuaki Aoyagi on sampler, EKIYM (nego) on violin, Koichiro Nishiwaki (FROITO/THROPUS) on bass, Tomy Wealth is active in both local and international scenes, regardless of genre.